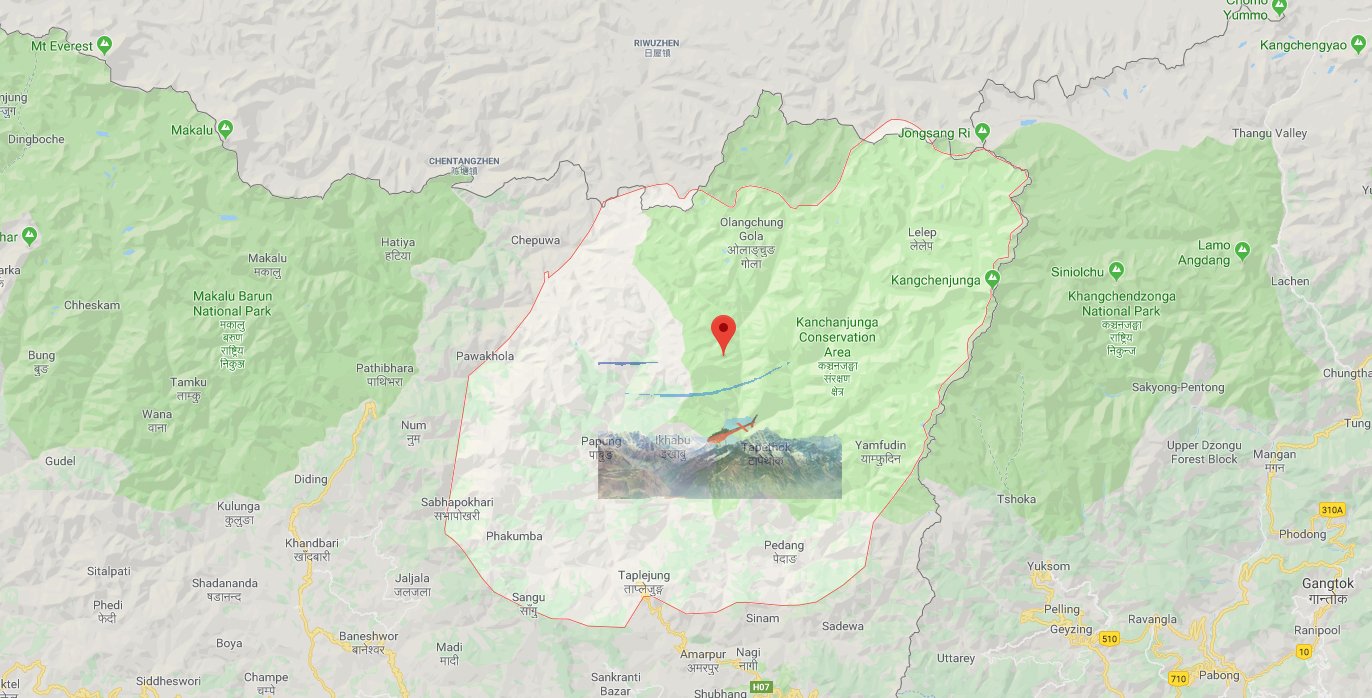 Air Dynasty chopper carrying Tourism Minister, Yeti Airlines owner crashes in Taplejung

An Air Dynasty helicopter carrying including Minister for Culture, Tourism and Civil Aviation Rabindra Adhikari, owner of Yeti Airlines and Air Helicopter Company Air Dynasty Ang Tshering Sherpa crashed at Pathivara in Taplejung on Wednesday afternoon.
Police informed that the helicopter went out of the contact while it was returning from Pathivara temple of Taplejung.
According to the sources at Nepal Police Headquarters, the police team including Chief District Officer Anuj Bhandari left for the incident site after the villagers informed them about the massive fire at Dorebhir of Taplejung.
Minister Adhikari who was accompanied by Sherpa reached Aathrai of Taplejung on Wednesday morning to inspect Tehrathum Airport. Police informed that they then reached Pathivara temple to worship.
There were at least seven people on board including Adhikari, Sherpa, pilot Prabhakar, deputy secretary of Prime Minister Office Yubaraj Dahal, Deputy Director-General of Civil Aviation Authority of Nepal, Birendra Kumar Shrestha, and a security guard of Minister Adhikari, Arjun Ghimire.
Source: Setopati
https://directionkathmandu.com/wp-content/uploads/2019/02/HeliCrash-Wednesday.jpg
698
1372
Direction Kathmandu
https://directionkathmandu.com/wp-content/uploads/2019/10/Logo.png
Direction Kathmandu
2019-02-27 09:48:45
2022-03-13 10:05:24
Air Dynasty chopper carrying Tourism Minister, Yeti Airlines owner crashes in Taplejung