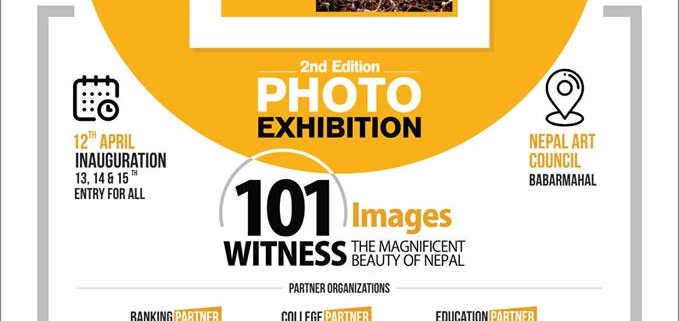 Second Edition of Photo Exhibition "Nepal is Beautiful – नेपाल सुन्दर छ ।" (Update)
The exhibition features photographs of 29 most talented Photographers with their total of 101 Images showing Nepal is beautiful with the theme of Nature and Travel, Wildlife, Monuments, Culture and Landscape.
We thank all the participant photographers who submitted beautiful photographs of Nepal and without them, it would not have been possible.
Name list of Photographers featuring there works at this exhibition are:
1. Abhishek Shah
2. Ajay Maharjan
3. Ajay Rana Bhat
4. Amish Shrestha
5. Anup
6. Arjun Bhadra Khanal
7. Bibek Shrestha
8. Bishoka Mulmi
9. Chetan Oli
10. Kiran Dhukuchu
11. Mohan Duwal
12. Navaraj Raut
13. Niroj Poudel
14. Niroshan Sthapit
15. Prabesh Ghimire
16. Prabin Ranabhat
17. Raju Gautam
18. Rk Adipta Giri
19. Robic Upadhayay
20. Roshan Shrestha
21. Samir Pradhananga
22. Sangesh Shrestha
23. Sanjay Bhatta
24. Santosh Raj Pathak
25. Sunil Man Sthapit
26. Sunny Thapa
27. Susheel Shrestha
28.Sushil Kumar Sah
29. Yagyalal Gyawali
In this 2nd exhibition, we have specially collaborated and featured photographs of 3 most talented photographers of Nepal. We thank Mr.Mohan Duwal (Mountains & Landscapes), Mr. Ajay Maharjan (Culture) and Mr. Susheel Shrestha (Wildlife). We welcome all the photographers to support our photo exhibition.